3 Essential Webinar Guide on Data Analysis and Reporting Using Tools and Techniques
Product ID : DATA-EXCEL-0003
Level :
---
Linking and Consolidating Data in Excel Workbooks
Presented by Cathy Horwitz

Excel provides the ability to connect a cell to data entered into another cell. A linked cell behaves as if it actually contains the data in the original cell. A reference that refers to the same cell or range on multiple sheets is called a 3-D reference. A 3-D reference is a useful and convenient way to reference several worksheets that follow the same pattern while cells on each worksheet contain the same type of data. Grouping worksheets is an important skill to have for many more reasons than creating 3-D formulas.
Creating names for cells can make formulas between worksheets and workbooks much easier to understand and maintain. You can define a name for a cell range, function, constant, or table. A 3D named range is a name that spans more than one worksheet. Although you can copy and paste data from one Excel file to another, you can also create a link between two files or workbooks. When you create a link between files, the copied data updates when the original data changes.
Excel - Advanced Reporting - Best Practices, Tools and Techniques
Presented by Mike Thomas
No matter what business you are in, a report is a critical tool in your communication armory. As with any communication tool, presentation is everything. Get it right and it offers the reader (typically a CEO, shareholder, or Project Manager) a valuable insight into the Key Performance Indicators (KPI's) upon which a business or project is measured. Get it wrong and you'll end up with something that nobody understands and nobody wants to read.
Data Analysis in Excel – Working with Multiple Datasets
Presented by Melissa Esquibel
In the recent past, it was necessary to have some coding skills, an available data analyst, or some very strong VLOOKUP skills in order to join related datasets to perform meaningful data analysis. With the new Get & Transform tools and Power Query (which you probably already have, but don't know it!), you can do this sort of thing yourself with a few clicks. Over the past several versions of Excel, Microsoft has strived to put robust tools into the hands of the people that really need them by making them more intuitive and easier to use. In this session, you'll learn how to connect related data by like fields, and how to create a larger dataset of similar information from smaller segments, such as being able to analyze all division's sales performance from datasets presented in different workbooks, but formatted and arranged the same way. And, you'll be able to do all of this without VLOOKUP formulas, SQL queries, or macros.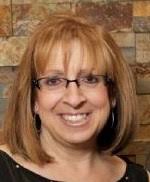 Cathy Horwitz believes that when your employees know the capabilities of the software they use, they will demonstrate improved productivity will be more efficient, and will be able to problem-solve more easily.
Cathy teaches classes on the Microsoft suite of application software including Excel, PowerPoint, Word, Access, and Outlook. Cathy has over 30 years of experience in the classroom and virtual training and has been an instructor of Microsoft Office since 1989. Her strengths include customizing classes based on the needs of individual students and providing realistic business examples to complement the training. She is a high energy trainer with a flair for training the adult student.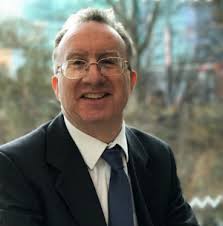 Mike Thomas has worked in the IT training business since 1989. He is a subject matter expert in a range of technologies including Microsoft Office and Apple Mac. In 2012 Mike founded theexceltrainer.co.uk where he has produced nearly 200 written and video-based Excel tutorials. He has recorded several Excel training courses for pluralsight.com and in his career delivered hundreds of courses and webinars on a wide variety of technology-related topics. Mike is a Fellow of The Learning and Performance Institute and has worked with and for a large number of global and UK-based companies and organizations across a diverse range of sectors. In addition to training, he also designs and develops Microsoft Office-based solutions that automate key business tasks and processes.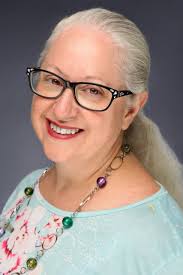 Melissa Esquibel began her career in audit and data security at a time when systems and hardware were kept in tightly secured boxes, and IT gatekeepers doled out functionality within a rigid systems architecture. Now, in the present, where end-users know how to access the power of technology independently and according to the agile timelines they require, this push and pull has created quite a mess in many organizations. With her unique experience as the conduit between the gatekeepers and the gate Stormers, she offers a unique perspective as "bridge-builder" in training programs designed to make sense of new productivity platforms, like Office 365 and G Suite and ensure effectively implementations.
---