3 Webinar Courses Discuss on Right Hiring Decisions, How to Attain Flawless Execution and How to Become an Even More Effective Manager
Product ID : MANAGER-TRAINING-0001
Level : Intermediate
---
How to Achieve Flawless Execution
Presented by David Rohlander
Flawless execution is the ultimate practical behavior that the most successful companies strive to attain. The stories about Steve Jobs demanding perfection at Apple are legion. The quality and design excellence of Apple products is also common knowledge. This webinar will show you how to attain flawless execution without sacrificing people or human dignity. Errors, mistakes, and oversights are some of the most expensive problems in business today. It doesn't have to be a big problem if you commit to striving for flawless execution. Quality execution is not easy to attain but it is within reach if you make a serious commitment, apply lots of passion and of course, a plan.
The One Minute Manager®: Goal-setting, Recognition and Redirection
Presented by Chris DeVany
Management is both a science and an art. The science is in making people more effective than they would have been without you. The art is in how you achieve that. We will help you more effectively use each minute to accomplish your task of goal setting, praising or reprimanding. Many of these principles and teachings can be applied to both of your professional and personal life. Would you like to become an effective manager without spending week after week on the job management training? If the answer is YES, you have come to the right place.
Interviewing Skills for Managers and Supervisors
Presented by Chris DeVany
The everything-you-need-to-know-before-you-say "you're hired" seminar! Nothing's scarier than the thought of making the wrong hiring decision. After all, it means throwing away a substantial investment of time and money on recruitment, training, and benefits. This fundamental seminar is your ticket to make the right hiring decisions and contribute more to the company bottom line.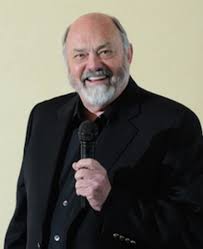 David Rohlander passion is helping executives create a masterpiece personally and professionally. That's why he wrote, "The CEO Code," a Best Seller on AMAZON. That success resulted in Penguin/Alpha Books asking David to write "IDIOT'S GUIDES: Management Skills" released in December 2014.
David has "been there & done that" in the military, academia, and business. His experience and expertise enable him to deliver for you:
IMPACT - When you survive bullets and missiles on 208 combat missions as a USAF fighter pilot it gives you an edge, a focus and a "can do" attitude.
RELEVANCE - Understanding people comes from knowledge, (MBA in Finance, grad work with Peter Drucker and years of university teaching.) Experience (Merrill Lynch, built three companies and coaching CEOs and executives.) Expertise (perpetual student, disciplined listener, and professional speaking for over 30 years + lots of practice.)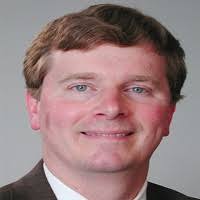 Chris DeVany is the founder and president of Pinnacle Performance Improvement Worldwide, a firm which focuses on management and organization development. Pinnacle's clients include global organizations such as Visa International, Cadence Design Systems, Coca-Cola, Sprint, Microsoft, Aviva Insurance, Schlumberger and over 500 other organizations in 22 countries. He also has consulted to government agencies from the United States, the Royal Government of Saudi Arabia, Canada, Cayman Islands and the United Kingdom.
---