3 Webinar Courses Gives the basic Knowledge of Enterprise Risk Management and Set of Rules and Regulations for Your Firms
Product ID : RISKMGMT-BANK-0001
Level : Intermediate
---
Preparing a Financial Industry Compliance Manual and Code of Ethics and the Overall Annual Compliance Review
Presented by Lisa M. Marsden, IACCP ®
The building or Strengthening your firm's Compliance Program? Attend our virtual seminar on the best practices of preparing the manual, code of ethics and conducting the required annual review. You will receive tools to help build or strengthen your compliance program. The Compliance program shall be designed to prevent, detect, and correct violations of the Advisers Act. The overall compliance program must review those policies and procedures at least annually for their adequacy and the effectiveness of their implementation, and designate a chief compliance officer ("CCO") to be responsible for administering the firm's policies and procedures (under the "Compliance Rule" — Rule 206(4)-7).In order to have an effective Compliance Program Policies and Procedures must be created.
Third Party Vendor Risk Assessment For Financial Firms - Rules, Regulations, and Best Practices
Presented by Lisa M. Marsden, IACCP ®
Many cyber incidents have originated from a third party vendor. Has your the firm conducted a review and risk assessment of the third-party vendors you rely on every day to provide services to your firm and your clients? Do you know what type of cyber risk these vendors may present? Do you know how to protect your firm's critical data? Conducting this risk assessment at least once a year is now a necessary component of running a successful compliance program and Business. Join us for this discussion and receive the necessary tools to start this process for your firm.
Three Key Risk Assessments in Your ERM Program – ERM, IT, and Internal Controls
Presented by Marica Malzahn

Financial Institutions provide great value to the American economy. But that value comes with risks. Strategic-minded institutions do not strive to eliminate risk or even to minimize it – they strive to manage risk at the enterprise-wide level. These institutions seek to manage risk exposure so that, at any given time, they incur just enough of the right kind of risk—no more, no less—to effectively pursue their strategic goals. This is referred to as "Optimal Risk-Taking." This webinar will first take you through a step-by-step process to develop strong Risk Assessments to address key areas of your institution

This webinar is for participants who have a basic foundational knowledge of Enterprise Risk Management and are looking for specific examples on how to complete these three important Risk Assessments.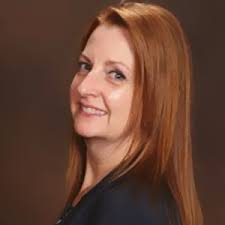 Lisa M. Marsden, IACCP ®, is the President and Founder of Coulter Strategic Services. Coulter Strategic Services provides Financial Advisors and compliance consulting firms with compliance and project management services. Prior to that, Ms. Marsden was in the C-Suite as a CTO, COO, and CCO for Registered investment advisors in Florida. Ms. Marsden has a degree in computer programming from Keiser University and holds the Investment Advisor Certified Compliance Professional Designation (IACCP®) and Claritas ® Investment Certificate, issued through the CFA Institute. She also held positions in the Banking Trust industry at Midlantic National Bank and Trust, Comerica Bank & Trust, and Barnett Bank Asset Management. Ms. Marsden currently serves on the Board of the Financial Planners Association of Greater Fort Lauderdale.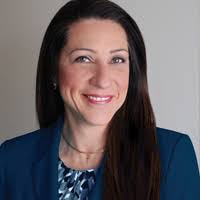 Marica Malzahn is the president and founder of Malzahn Strategic, a community bank consultancy focused on strategic planning, enterprise risk management, and talent management. Marci has 23 years of banking experience, the last ten as the EVP/CFO/COO of a community bank she helped start where she oversaw all the bank operations areas. In her last year as EVP/COO/CRO, Marci created and focused on the bank's risk management program. She was also the corporate secretary of both the holding company and the bank.

---