3 Webinars To Give Clear Knowledge About OSHA's Fall Protection In General Industry, Mock And OSHA Audit
Product ID : OSHA-CROSS-0001
Level : Intermediate
---
Fall Protection in General Industry
Presented by Sheldon Primus
This webinar with expert speaker Sheldon Primus, MPA, COSS will focus on the hazard of fall protection and the various ways to protect the workers. Additionally, you will learn the regulations that can affect them currently and in the future as they relate to falling protection in GI.
Fall protection in General Industry (GI) has long been a source of confusion within the OSHA regulations. Unlike their Construction and Maritime counterparts, the GI employer does not have a dedicated fall protection subpart or comprehensive rules. Though it is widely understood that fall protection starts at 4 feet for GI, there are still some ambiguous situations where there are no recognized worker protection standards.
Toolbox Safety Talks that Don't Bore you Death: Find Great Content and Make them Engaging!

Presented by Steven ST Laurent

If you find it difficult to lead a meaningful safety meeting, then this talk is for you! Too often I've heard people tell me that they've never gotten any guidance on how to prepare, find good content, and make a list of steps, a statistic, or procedure and turn it into an engaging talk. And sadly, in some cases, the Toolbox Talk or Safety Huddle devolves to just passing around a piece of paper and saying, "This is the talk for the week. Sign it." Do your Toolbox Safety Talks engage your audience, provoke great discussion all while compelling people to take action on safety and health in their personal and professional lives? The soft-skills or people skills of presenting, public speaking, and a powerful delivery have fallen by the wayside. This Webinar resurrects these skills in a fun and easy-to-apply manner

How to prepare for an OSHA Audit
Presented by Garry Happner
Based on my 47 years experience, I will share the top 10 items that most employers overlook in their safety program that could lead to an expensive citation from OSHA. Also, guidelines to follow that will assist with compliance with the least amount of frustration.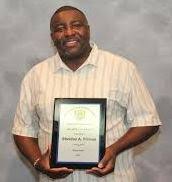 Sheldon Primus is a Certified Occupational Safety Specialist with a Masters of Public Administration with a concentration in Environmental Policy. He is a trainer for the Certified Occupational Safety Specialist program of the Alliance Safety Council-Baton Rouge, LA. Sheldon is an authorized OSHA General Industry and Construction trainer for the 10 and 30-hour Outreach program.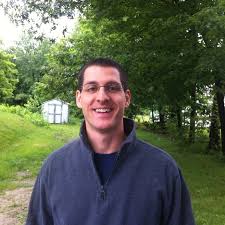 Steves ST Laurent's training and consulting experience is born from his work directly with construction and manufacturing outfits in over 30 states and also in Mexico. Mr. St. Laurent always brings his "high energy" style to the customized training he provides including OSHA 10 and 30-hr, First Aid/CPR/AED, bloodborne pathogens, lockout-tagout, confined space, and other compliance topics, along with his specialty of supervisor training on topics such as "effective communications" and "How to Deliver Training & Toolbox Safety Talks that Don't Bore you to Death!"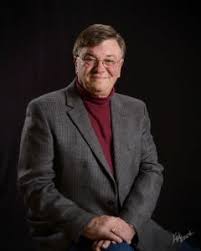 Gary Heppner: Independent Insurance broker/agency owner, writing a large book of workers compensation and assisting policyholders with open claim management and closure. Sold the agency 17 years ago. This background provided a segue into becoming an OSHA safety advisor. To date, I have spoken to three large companies going nationwide by way of a telecast presentation. Just finished a telecast presentation to the American Rental Association who has 10,000 members nationwide.

---