4 Essential Webinars on FDA's Project Management and Documentation
Product ID : DOCU-FDA-0001
Level : Intermediate
---
Adverse Event Reporting Rules for Drugs, Dietary Supplements & Cosmetics
Presented by Norma Skolnik
This event will cover everything you need to know about how to Define a Serious Adverse Event and FDA's Serious Adverse Event (SAE) reporting requirements for OTC Drugs, Cosmetics, and Dietary Supplements. It will also cover what to expect regarding reporting changes for Cosmetics when the Personal Care Products Safety Act is passed.
All OTC drugs and Dietary Supplements are required to report Serious Adverse Events to the FDA. When the Personal Care Products Safety Act becomes law, Cosmetics will also have to report Adverse Events to the FDA. It's essential that companies understand how to define and report a Serious Adverse event and what labeling and recordkeeping regulations are required under the Dietary Supplement & OTC Drug Consumer Protection Act.
How Successfully Apply for a Breakthrough Therapy Designation
Presented by Carolyn Troiano
The Breakthrough Therapy Designation (BTD) is perhaps one of the most impactful incentives from the FDA as it helps get the product to market much faster than any other expedited approval pathway. Once a drug is successful in getting the BTD, the non-clinical and clinical requirements for market approval are significantly reduced. The applicants can request special meetings with FDA to discuss the development steps and become eligible for priority review. However, getting a BTD is not easy; there is about a 70% rejection rate for applicants of BTD; the success of a BTD award depends a lot on the disease targeted and the product being developed, and BTD request requires significant resources from the applicant.
Batch Record Review and Product Release

Presented by Danielle DeLucy, MS,
Most Regulatory Agencies require firms to have written procedures in place to document production and process controls, better known as batch records. Additionally, there must be written procedures for a batch record review process that demonstrate compliance. A strong batch record review system is essential in order to properly document all critical processing parameters that go along with the production and manufacture of pharmaceuticals, biologics, medical devices, etc.
Regulatory Affairs Project Management

Presented by Peggy J. Berry, MBA, RAC
This program will address approaches to regulatory affairs project management for clinical trial applications, marketing authorization applications, and ongoing management of regulatory obligations. The information obtained will enable effective management and tracking of time and resources to complete the project objectives and ensure regulatory compliance.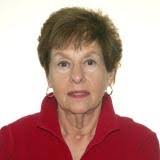 Norma Skolnik has over 35 years of regulatory experience working with the pharmaceutical and dietary supplement industries. She served as Director of Regulatory Affairs for the Americas for Cadbury Adams. Prior to that, she was Director of Regulatory Affairs for the Adams Division of Pfizer and Associate Director of Regulatory Affairs for the Warner-Lambert company. She also served as Director of Regulatory Affairs for Lederle Consumer Healthcare and as Associate Director of Marketed Product Support for Lederle Laboratories and Associate Director of Regulatory Affairs for Wyeth. She currently works as a regulatory Consultant.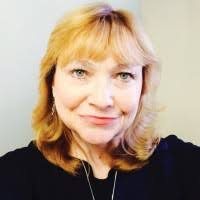 Carolyn Troiano has more than 35 years of experience in computer system validation in the pharmaceutical, medical device, animal health, tobacco, e-cigarette/e-liquid, and other FDA-regulated industries. During her career, Carolyn worked directly, or on a consulting basis, for many of the larger pharmaceutical companies in the US and Europe. She developed validation programs and strategies and collaborated with FDA and other industry representatives on 21 CFR Part 11, the FDA's electronic record/electronic signature regulation. Carolyn participates in industry conferences and is currently active in several IT and compliance with professional organizations.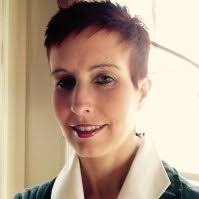 Danielle DeLucy, MS, is currently an Independent Consultant to the Biologics and Pharmaceutical Industries specializing in the areas of Quality Assurance and Quality Systems. Prior to this role, Danielle has been in the industry for 13 years serving in numerous Quality Management Roles, such as the Director of Product Quality, the oversight of Sterility Assurance practices, and provided QA oversight of numerous filling and packaging operations. Danielle began her QA career as a Quality Control Pharmaceutical Microbiologist at Lancaster Laboratories, a contract laboratory where she performed various tests for their clients. In the years after, she has held positions in the Quality management arena while increasing her responsibility. She has helped to lead many Regulatory Health Inspections and was instrumental in the coaching process of her peers prior to any inspection. Currently, Danielle assists companies who are faced with warning letters and consent decrees establish more robust quality systems so that the company can succeed.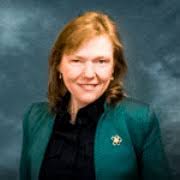 Peggy J. Berry, MBA, RAC, is the President & CEO at Synergy Consulting where she provides consulting services to companies in all aspects of drug development. She also provides group and one-on-one training in drug development, regulatory affairs, and project management topics. Prior to founding Synergy Consulting, she was Vice President of Regulatory Affairs at Insmed where she was responsible for the development and implementation of global regulatory strategies and the management and oversight of the regulatory affairs department. She also worked as Vice President of Regulatory Affairs and Quality at Amarin and held a variety of senior-level positions at Dyax, MGI Pharma, AstraZeneca, and Dey Pharma. She has also held Regulatory Affairs roles within two clinical contract research organizations and has worked in review divisions at the FDA. In addition, Ms. Berry is active in the Regulatory Affairs Professionals Society. She is editor-in-chief of Fundamentals of US Regulatory Affairs, 6th edition (RAPS, MD 2010). Editor of "Choosing the Right Regulatory Career" (RAPS, MD 2010) and author of "Communication & Negotiation" (RAPS, MD 2011).

---