4 Webinar Courses on FDA Compliance, Clinical Quality Control, Diagnostics, Clinical Data Systems and Computer System Validation
Product ID : CLINICAL-FDA-0001
Level : Intermediate
---
Automating Assays for Clinical Diagnostics
Presented by Todd Graham

Laboratories need to transition technologies all of the time. From new ways to perform assays to outdated technology, to new equipment pushes to the various needs of end-users, assays need to switch between technologies on a regular basis. One needs to be able to easily and robustly transition assays from one technology to another. With this seminar, you will be able to fully understand how your essay is currently running and make note of what the new technology should be able to do. Then you will learn how to slowly get the new technology up and running, validating the quality system, equipment, and the assay itself. You will learn what you need to understand in the process of transitioning old samples onto the new system and deal with any potential issues. Finally, you will develop a final validation plan that will allow you to embrace the new technology fearlessly. Assays performed by hand have a number of issues that may be assuaged by automation. One problem can be a simple lack of throughput, as a single worker, no matter how skilled, can only do so much work in a day. As technology progresses, there may be a need to automate a procedure so that a given laboratory may remain state-of-the-art. Finally, the automation of procedures may unlock key new capabilities that may enhance productivity in ways that may not be feasible using manual methods. That said, automating laboratory assays from manual methods is rarely as simple as bringing in equipment, programming the assay in, and letting it run. A certain level of know-how is needed in order to understand the various pitfalls and issues that come with automating an assay.

Mathematics of Terminal Sterilization - Probability of Survival Approach -vs- Overkill Approach

Presented by Jerry Dalfors

Heat sterilization is a PROBABILITY function dependent on heat exposure, the number of microorganisms, and the heat resistance of the microorganisms. Current regulations expect the sterilization process to provide a level of assurance of at least 1 x 10-6 probability (fewer than one non-sterile unit per million units) of survival (non-sterility) for terminally sterilized parenteral and medical devices. Since Regulations require that we generate in our sterilization processes a PROBABILITY of a NON-STERILE UNIT (PNSU), how do we use D-values, Z-values, and Foto calculate the probability and determine that we have essentially zero risk in our products due to lack of sterility?

D-value is the term used to describe the amount of time required to kill or destroy a microorganism. Spores are much more difficult to kill than vegetative cells which is why we use spores as our Biological Indicator for the effectiveness monitor of our sterilization process. D121 tells us how many minutes it takes to kill an organism at 121oC (or 250oF) - note the "F". The D-value is the time required to reduce a population of microorganisms by one log at the process temperature. From 1x106 to 1x105 – from 1,000,000 to 100,000 organisms.

Trial Master File – Clinical Data Systems
Presented by Carolyn Troiano

Companies engaged in the conduct of human clinical trials must adhere to specific government regulatory requirements. Certain documents, content, and images related to a clinical trial must be stored and maintained, and depending on the regulatory jurisdiction, this body of information may be stored in a trial master file (TMF). This seminar will help you understand in detail the new requirements for trial master files. Companies engaged in the conduct of human clinical trials must adhere to specific government regulatory requirements. Certain documents, content, and images related to a clinical trial must be stored and maintained, and depending on the regulatory jurisdiction, this body of information may be stored in a trial master file (TMF).

FDA Compliance and Clinical Trial Computer System Validation
Presented by Carolyn Troiano
The FDA governs the computer systems used to collect, analyze, transfer, and report data that is in support of human clinical trials required for drug approval. FDA oversight is based on a Predicate Rule, known as "Good Clinical Practices," or simply, "GCPs." Computer systems subject to GCP requirements must be thoroughly and appropriately validated in accordance with the FDA's guidance on computer system validation. This involves a rigorous set of phases and steps to ensure that, in the language of the FDA, "a system does what it purports to do."

The cost of adequately validating a clinical trial computer system can be high and must be weighed against system risk and usage. GAMP 5 system classification guidelines can help ensure that a clinical trial system is categorized appropriately, based on the type of system and technology involved. Along with risk, system classification can provide a clear-cut pathway for validating a system, based on the appropriate level of testing and validation effort. In this webinar, you will learn about the FDA's expectations for classifying, assessing the risk, testing, and validating a computer system used in clinical trial work. You will learn in detail about the System Development Life Cycle (SDLC) methodology used to approach Computer System Validation (CSV), including all of the phases, sequencing of events, deliverables, and documentation. Ongoing maintenance of the system in a validated state will be discussed, as well as governance, archival, and retirement.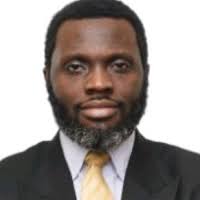 Todd Graham is a clinical laboratory scientist for a large hospital system in the New York Tri-State Area as well as a scientific consultant for Fortune 500 biotechnology firms, healthcare systems throughout the world, and R1 Research Level Universities. During his time as a clinical laboratory scientist in his current role, he has improved sample workflow and improved laboratory quality and sample turnaround time while expanding laboratory services to vulnerable health populations in the New York area. He has also provided outreach to the local community by serving as a mentor to students training in clinical laboratory science, as well as the scientific community by serving as a technical resource for his peers in the laboratory. Through his work as a consultant, he has worked to improve the spread of key technical information in a variety of mediums. Todd has written a number of market research reports used by Fortune 500 biotechnology firms in strategic planning and led webinars on key quality issues that impact the biotechnology community. He has served R1 Research Level Universities by advising them on strategic technology transfer opportunities and has been called upon as a key knowledge leader internationally for the biotechnology industry.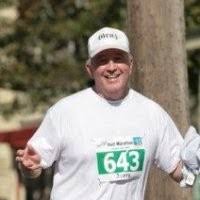 Mr. Jerry Dalfors has extensive (40+ years) of business administration, consultative, technical, and managerial experience in the development and manufacture of highly regulated biopharmaceutical products including injectables, biologics, medical devices, and oral dosages. He has held permanent employees, temporary employees, and company representative management positions with a multitude of major pharmaceutical and biotechnology companies in the US. He has worked with or assisted more than two dozen companies with the establishment of controlled document/quality systems, FDA briefing and submittal documents, project management of several multimillion-dollar projects including design, start-up, and validation to assure fast-track FDA approval by maintaining strict regulatory compliance during all phases of engineering, construction, commissioning and validation, and has written numerous submission documents for product, process and facility approval/licensing which also required the development of quality systems which included customer complaint management, deviation management, CAPA and associated site wide employee training. Each of his projects has been received and accepted by the FDA and other regulatory agencies. Jerry is considered an expert in almost all aspects of the biopharmaceutical and medical device industry and has trained many FDA field inspectors on a variety of topics. None of his work has ever received a 483 but has corrected and prevented many along with Warning Letter remediation.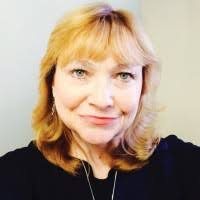 Carolyn Troiano has more than 35 years of experience in computer system validation in the pharmaceutical, medical device, animal health, tobacco, e-cigarette/e-liquid, and other FDA-regulated industries. During her career, Carolyn worked directly, or on a consulting basis, for many of the larger pharmaceutical companies in the US and Europe. She developed validation programs and strategies and collaborated with FDA and other industry representatives on 21 CFR Part 11, the FDA's electronic record/electronic signature regulation. Carolyn has participated in industry conferences and is currently active in several IT and compliance in professional organizations.
---