5 Effective Webinars To Overcome Life Science Industries Regulatory Challenges
Product ID : DOCU-FDA-0002
Level : Intermediate
---
Generation of Controlled Documents and Related Training
Presented by Jerry Dalfors
This presentation is intended to provide the needed documentation practices associated with documentation creation, document approval, handwritten entries, copies of documents, document maintenance, and document modification. This document details the minimum documentation requirements for MEDIN still personnel, contractors, and consultants completing cGMP documents. Specific operational procedures using more detailed instruction sets may have additional documentation requirements that may go beyond the principles of this guideline.
Modeling and Optimizing Process/Product Behavior using Design of Experiments

Presented by Steven Wachs
Experimentation is frequently performed using trial and error approaches which are extremely inefficient and rarely lead to optimal solutions. Furthermore, when it's desired to understand the effect of multiple variables on an outcome (response), "one-factor-at-a-time" trials are often performed. Not only is this approach inefficient, but it also inhibits the ability to understand and model how multiple variables interact to jointly affect a response. Statistically based Design of Experiments provides a methodology for optimally developing process understanding via experimentation.
New FDA and EMA Labeling Requirements for Regulated Industries

Presented by Carolyn Troiano
Pharmaceutical companies must manage the process of designing and creating product labels that meet regulatory requirements. This includes product-labeling documents such as Packet Inserts (PIs), Summaries of Product Characteristics (SmPCs), and Core Data Sheets (CDSs). A large number of product strengths, dosage forms, and product presentations result in a large number of labeling records that must be maintained and kept synchronized.
The FDA and EMA are implementing a set of rules for the electronic submission of labeling content. The FDA requires companies to submit XML labeling content in Structured Product Labeling (SPL) format. The EMA requires companies to submit product information documents in QRD-complaint format. Companies in the regulated life sciences industries must develop and implement systems and processes that will ensure compliance with these standards for their global labeling content. They must also take a longer-term view as to how best to minimize the complexity and cost of doing so.
Proper Management of Regulatory Agency Inspections
Presented by Danielle DeLucy, MS,
The purpose of the Regulatory inspection is an activity that should demonstrate that your company is operating according to the proper CFR requirements and maintaining a state of compliance. The key to a successful audit is being able to communicate how your quality systems assure this state of control. Many times, the arrival of a Regulatory Investigator is a daunting experience for some. In this webinar, you will learn how to properly alert key members that an investigator has arrived, the proper protocol for setting up the Inspection room and any associated "war" rooms that will support the inspection, and how to manage requests from the investigators in a timely and accurate manner. This preparation minimizes stress and disorder during the inspections.
Domestic and Foreign Medical Device Regulatory/Reimbursement Strategies
Presented by Mike Colvin Ph.D.

In general, all commercial medical devices require regulatory approval, for obvious reasons. Of equal importance, is to have a reimbursement pathway in each country where the device sale is targeted. One must get a reimbursement assessment early--while still in the product design phase. One must understand how your device may or may not fit within current payment methodologies such as DRGs, resource-based relative value scale (RBRVS), or bundled payments. Understanding reimbursement strategies is critical for the short and long-term success of the industry.
Similarities and differences in regulatory approval/reimbursement between the US and abroad. DRG's, HRG's, CPT's, HTA's, and centralized vs. non-centralized reimbursement. How does one change the reimbursement posture? Introducing new medical procedures and or technologies; how to effectively manage future reimbursement? Is reimbursement easier to secure in any country outside the United States (OUS)? If so, which ones? How will the reimbursement environment in the United States/OUS change in the next 10 years?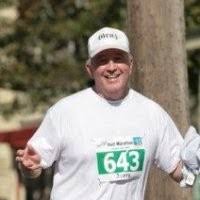 Mr. Jerry Dalfors has extensive (40+ years) of business administration, consultative, technical, and managerial experience in the development and manufacture of highly regulated biopharmaceutical products including injectables, biologics, medical devices, and oral dosages. He has held permanent employees, temporary employees, and company representative management positions with a multitude of major pharmaceutical and biotechnology companies in the US. He has worked with or assisted more than two dozen companies with the establishment of controlled document/quality systems, FDA/EPA briefing and submittal documents, project management of several multimillion-dollar projects including design, start-up, and validation to assure fast-track FDA approval by maintaining strict regulatory compliance during all phases of engineering, construction, commissioning and validation, and has written numerous submission documents for product, process and facility approval/licensing which also required the development of quality systems which included customer complaint management, deviation management, CAPA and associated site wide employee training. Each of his projects has been received and accepted by the FDA and other regulatory agencies. Jerry is considered an expert in almost all aspects of the biopharmaceutical and medical device industry and has trained many FDA field inspectors on a variety of topics. None of his work has ever received a 483 but has corrected and prevented many along with Warning Letter remediation.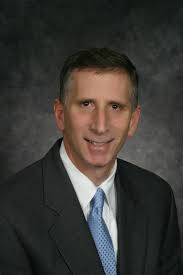 Steven Wachs has 25 years of wide-ranging industry experience in both technical and management positions. Steve has worked as a statistician at Ford Motor Company where he has extensive experience in the development of statistical models, reliability analysis, designed experimentation, and statistical process control. Steve is currently a Principal Statistician at Integral Concepts, Inc. where he assists manufacturers in the application of statistical methods to reduce variation and improve quality and productivity. He also possesses expertise in the application of reliability methods to achieve robust and reliable products as well as to estimate and reduce warranty. In addition to providing consulting services, Steve regularly conducts workshops in industrial statistical methods for companies worldwide.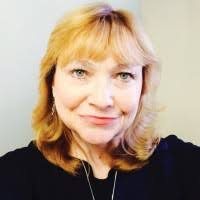 Carolyn Troiano has more than 35 years of experience in computer system validation in the pharmaceutical, medical device, animal health, tobacco, e-cigarette/e-liquid, and other FDA-regulated industries. She is currently an independent consultant, advising companies on computer system validation and large-scale IT system implementation projects. During her career, Carolyn worked directly, or on a consulting basis, for many of the larger pharmaceutical companies in the US and Europe. She developed validation programs and strategies and collaborated with FDA and other industry representatives on 21 CFR Part 11, the FDA's electronic record/electronic signature regulation. Carolyn has participated in industry conferences and is currently active in several IT and compliance in professional organizations.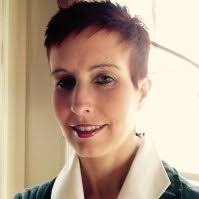 Danielle DeLucy, MS, is the owner of ASA Training and Consulting, LLC which provides Pharmaceutical and Biologics based companies with training and quality systems assistance in order to meet regulatory compliance. Prior to this role, Danielle has been in the industry for 15 years serving in numerous Quality Management Roles, such as the Director of Product Quality, the oversight of Sterility Assurance practices, and provided QA oversight of numerous filling and packaging operations. Danielle began her QA career as a Quality Control Pharmaceutical Microbiologist at a contract laboratory where she performed various tests for their clients. In the years after, she has held positions in the Quality management arena while increasing her responsibility. She has helped to lead many Regulatory Health Inspections and was instrumental in the coaching process of her peers prior to any inspection. Currently, Danielle assists companies who are faced with warning letters, consent decrees, and those wishing to improve compliance establish more robust quality systems so that the company can succeed.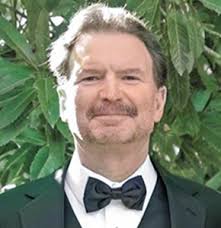 Mike Colvin has over 30 years of experience developing medical devices and systems. Over his career, he has been in charge of safety & efficacy testing and Regulatory & Clinical strategies. He has also served as a technical advisor/consultant in the medical device industry for over 25 years, giving him exposure to both large medical device companies and startups. Mike has taught college for over 25 years and has contributed/participated in many domestic and international technical committees. He holds a Ph.D. in Physical Chemistry from the University of Southern California/California Institute of Technology.

---