7 Essential Webinars on Cash Flow, Financial Statements and Accounting Fraud
Product ID : ACCO-0001
Level :
---
The Importance of Cash Flow and How to Forecast Cash Flow
Presented by Ronald A Sereika

Why is the Statement of Cash Flows so important and what will you learn from analyzing it. In this session, you will learn about the three parts of the Statement of Cash Flows and we will break each one down accordingly. You will understand that a company can show their sales increasing every year and show they are making profits. However, if they cannot generate cash flow from their daily operations they will go BANKRUPT. You will also learn a method of how to forecast cash each month for your company and learn to forecast your number within 5% each month.
Analyzing Financial Statements
Presented by Ronald A Sereika

It is difficult to get everything you need for a credit report as most of them have outdated financial information. One of the best things you can do especially for your major customers is to get audited financial statements. Any account that you sell to that is publicly traded has financial statements available on their State's SEC.GOV website. Once you have the financial statements you now have the information and tools you need to make determinations for: Do you grant them a loan, do we buy our next piece of equipment from them, and will they be around to support the product if something goes wrong? Do we sell to them and how much?
If you are trying to sell to a new account, extend a loan to a corporation or individual, looking to purchase stocks or mutual funds or if you are looking to work at a new company, there is nothing better than to have audited financial statements in front of you to help you make these decisions. By viewing this webinar, you will have new tools in your toolbox to help you make those decisions and how to write up a summary to present to management to support your findings.
How to Analyze the Income Statement
Presented by Ronald A Sereika

Many people may have financial statements in front of them, but they do not know what they should be looking for. The Financial statements be a Maze as there is so much information and people do not know where to start looking first. This live webinar will show people where they can find the income statement information they need and then depending on their needs (Are they looking to invest in the firm, be employed by the firm, consider giving them a loan or extending them a line of credit) how to break down the Income statement section by section, do comparisons, calculate ratios, and make a final decision. By attending this webinar, you will have the tools needed to do everything mentioned above and make sound decisions for your organization.
Employee Expense Reimbursement/Travel & Entertainment Fraud Detection and Prevention
Presented by Peter Goldmann
According to the Association of Certified Fraud Examiners (ACFE), expense reimbursement frauds result in a median loss of $26,000 per incident and represent 14.5% of all employee fraud. While many of these schemes are considered "immaterial"—such as claiming reimbursement for a personal meal ... charging a pay-per-view movie to a business-related hotel bill ... or inflating the cost of a taxi ride—management should not underestimate the cumulative cost of these thefts. This webinar will summarize the main types of reimbursement fraud to be alert to, including several "real life" case studies. It will then explain how to identify the red flags of possible reimbursement fraud, offer specific fraud-audit techniques and test for these crimes and conclude with a rundown of proven anti-fraud controls.

Detecting and Preventing Accounts Payable Fraud
Presented by Peter Goldmann
Participants will learn how to identify varieties of AP-related fraud schemes damaging organizations of all kinds, including small businesses and non-profits, and determine how shrewd fraudsters abuse the AP process to embezzle funds for years before being detected—and how to shorten the time before discovery.
The webinar will enable them to quickly recognize the red flags of AP fraud in your operations and financial records and will assist in providing cost-effective anti-fraud controls to protect against the growing army of fraudsters both inside and outside their organizations.
How to Detect and Prevent Employee Fraud
Presented by Peter Goldmann
Employee fraud has become a serious and persistent cause of financial losses and reputational damage to organizations of all kinds... More and more employees are committing crimes such as embezzlement, check fraud, falsification of financial statements, collusion with corrupt vendors and, as most recently with Volkswagen, fraudulent manipulation of product specifications. Making matters worse, computer and Internet technology have given dishonest workers new ways to steal money, sensitive information and even hard assets from their employers. The good news is that there are ways to both detect and protect against most forms of employee fraud and misconduct. In this webinar, you will learn how to identify potential perpetrators in your organization, detect signs of fraud, and create robust controls that will eliminate opportunities for fraud. The webinar will cover all these critical matters and review case studies to illustrate the principles of fraud detection and prevention.
The Overall Approach to a Systems-Based Audit
Presented by Paul J Sanchez
This webinar provides internal auditors with important information about how to approach their company's audit of internal controls. It presents an overview of the current role of the modern professional internal auditor with an emphasis on its primary role of opening on the adequacy and effectiveness of internal controls. It shows the purpose and detail steps involved in an audit of the systems of internal controls from cradle to grave. It gives the attendee a view of what corporate board members and regulators expect.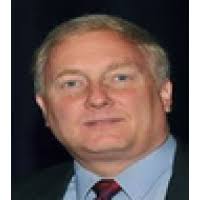 Ronald A Sereika has over twenty-five years in credit management in the clothing, door and window manufacturing, wine and now the medical device industry. He holds a BS in Accounting and has received his certification in credit and finance from the Amos Tuck business school at Dartmouth University. Ron has been an instructor for NACM for 18 years teaching both the CAP and ACAP classes helping over 150 credit people prepare for their credit designations.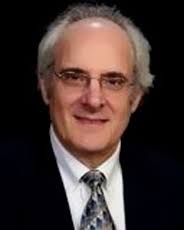 Peter Goldmann is president of FraudAware LLC, the publisher of White-Collar CrimeFighter, a widely read monthly newsletter for internal auditors, controllers, corporate counsel, financial operations managers, and fraud investigators.

Paul J. Sanchez, CPA, CBA, CFSA, CGMA conducts a small CPA practice in Port Washington, New York. He is also the owner of Professional Service Associates (PSA), a consulting and professional training and development business servicing corporate clients (auditors, controllers, etc.), CPA firms, professional associations, and others. He was an assistant professor at Long Island University - C.W. Post Campus as well as an adjunct lecturer at the City University of New York.

This recorded webinar bundle package contains 7 recorded webinars that cover critical areas like cash flow, forecasting and analyzing cash flow, analyzing financial statements, analyzing the income statement, detect and prevent reimbursement fraud, accounts payable fraud, detecting and preventing employee fraud, TIN compliance, B-Notices, and Audit.
The webinar format is 1-1.5 hours of audio-visual presentation, including a brief Q&A session.
This webinar bundle includes below 7 recorded webinars:
The Importance of Cash Flow and How to Forecast Cash Flow
Analyzing Financial Statements
How to Analyze the Income Statement
Employee Expense Reimbursement/Travel & Entertainment Fraud Detection and Prevention
Detecting and Preventing Accounts Payable Fraud
How to Detect and Prevent Employee Fraud
The Overall Approach to a Systems-Based Audit
---