How To Build An Insanely Positive and Productive Workplace Culture a Webinar for Managers, Supervisors and Team Leaders
Product ID : ARRY-0009
Level : Intermediate
Duration : 60 Minutes
---
An in-demand speaker and author, Larry has delivered more than 2000 paid presentations for association conferences, corporations, and government organization meetings, including He's spoken for numerous SHRM chapters including Greater Phoenix, Ohio, Inland Empire, Louisiana, and Indiana. He's also spoken for Harley-Davidson, Southwest Airlines, and the Nuclear Regulatory Commission.
Larry is the co-author of the top-selling book Absolute Honesty: Building A Corporate Culture That Values Straight Talk And Rewards Integrity. He's written for the Huffington Post and has been quoted in the Wall Street Journal and the Harvard Business Review. He has also been interviewed on CNN. Larry has written more than 100 published articles on the topic of improving organizational culture.
Larry holds an M.A. in Counseling Psychology from Northern Arizona University and a CSP (Certified Speaking Professional) designation from the National Speakers Association.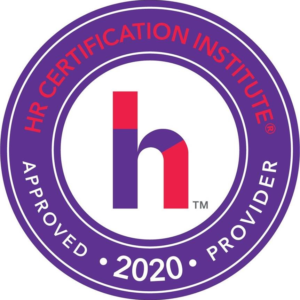 This webinar has been approved for 1.00 HR (General) recertification credit hours toward aPHR™, aPHRi™, PHR®, PHRca®, SPHR®, GPHR®, PHRi™, and SPHRi™recertification through HR Certification Institute® (HRCI®). Please make note of the activity ID number on your recertification application form. For more information about certification or recertification, please visit the HR Certification Institute website at www.hrci.org.
For any further assistance please contact us at support@purplevertex.com


Year after year, companies like Marriott, USAA, and Wegmans Markets are listed in Fortune Magazine's 100 Best Companies To Work For. How do they do it? It's more than offering high salaries, onsite health centers, and gourmet cafeterias. It's enlightened people management that creates a culture where people want to do their best and never leave.
In this session, Larry Johnson will share the secrets of some of those Fortune 100 Best Companies To Work For and offer ideas on how you can apply those secrets to your team's culture, even if you don't have a humongous budget.
Going from being a doer to one who manages others doing can be a daunting challenge. This webinar gives new managers tools to help them succeed in their new roles.
Areas Covered
Understand the advantages and limitations of perks & benefits
Apply the six most important actions a manager can take to keep associates motivated
Improve productivity and engagement with scientifically proven techniques
Implement strategies to build morale and increase excitement
Highlights
Lessons learned from Google and other Best Places to Work
How to motivate your team without money
How to become the manager everyone wants to work for
Lessons learned from the worst manager you ever had
Getting bad apple employees back on the company bandwagon
Recruiting strategies to maintain, grow & develop your office culture
Performance feedback do's and don'ts: strategies to maintain morale
The biggest killers of employee trust and how to avoid them
Course Level - Intermediate
Who Should Attend
New managers and those who wish to have a review
Why Should You Attend
If you are a manager who wants to improve employee engagement, raise employee productivity, lift customer ratings, and reduce employee turnover, this webinar will give you tools to do all four.

---