Wage Garnishments: Best Practices for Compliance and Accuracy
Product ID : MILE-0017
Level : Intermediate
Duration : 90 Minutes
---
Miles Hutchinson is a CGMA and experienced businessman.
He has been an auditor with PriceWaterhouseCoopers and the Chief Financial Officer of a $1 billion real estate development company
Miles is a professional speaker and consultant, who has presented over 2,500 seminars and training sessions on a myriad of business and financial topics, like financial analysis and modeling, accounting, strategic planning, and compliance with the Sarbanes-Oxley Act
Miles is recognized as an expert in payroll and sales & use tax, as well as financial modeling & analysis, leadership, business strategy, and communications
He is the author of several useful accounting and tax tools available at www.soxpolicies.com www.salestaxadvisors.com and www.LearnContinuously.com. Please visit his websites to see how you can further benefit from his expertise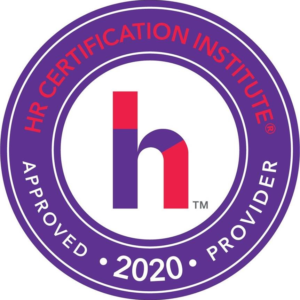 This webinar has been approved for 1.50 HR (General) recertification credit hours toward aPHR™, aPHRi™, PHR®, PHRca®, SPHR®, GPHR®, PHRi™, and SPHRi™recertification through HR Certification Institute® (HRCI®). Please make note of the activity ID number on your recertification application form. For more information about certification or recertification, please visit the HR Certification Institute website at www.hrci.org.
For any further assistance please contact us at support@purplevertex.com


One of the most frustrating payroll tasks is dealing with garnishment orders. The rules on the amounts of pay that can be subjected to garnishment orders, the priority of garnishments that apply, and the Federal and state laws that come into play are complex. Failing to comply with the rules can result in costly penalties.
Join us to receive step by step guidance on how to evaluate and process the various types of garnishment orders including child support, spousal support, alimony, federal and state taxes, bankruptcy, student loans, and creditor garnishments. In this can't-miss, 90-minute webinar you'll discover:
How to manage multiple garnishments: Which take priority
Clear cut guidance for factoring child support wage garnishments
Voluntary wage assignments vs. garnishments: Understanding the difference
How to comply with withholding for other states
Federal & state laws surrounding wage garnishments: How they apply
Learning Objectives
Garnishment Ins & Outs: Calculations & Latest Legal Compliance Issues
State v. federal priorities and limitations – which applies when they conflict
Disposable Earnings v. Take-home Pay: Establishing garnishment limit
Voluntary Wage Assignment: Must you deduct? Know when & why
Limitations on the amount that can be withheld for each type of levy
When you may charge an administrative fee and when you may not
How to report employee separation from employment
Multiple Garnishments: Juggling Them All While Staying Compliant
Prioritizing different types of levies when more than one applies
Solving the specific requirements for creditor garnishments
Understanding the regulations & complying with different labor laws
Child Support Garnishments: How to Navigate Complex Rules
Requirements for withholding & multiple orders
How to calculate child support payments & disposable pay
Lump-sum payments, remitting payments & administrative fees
Live Q&A - Have your wage garnishment questions answered by the expert!
Who Should Attend
CFOs
Controllers
Accounting Managers
Payroll Managers
Human Resource Managers
Why Should You Attend
Join us for this comprehensive online training program that covers the complex and troublesome situations that can arise during the garnishment process. Learn the rules established for employers to comply with garnishment orders. Discover the employee protections from termination and when the employer may discharge an employee for having too many garnishments. Ensure that your records and practices will stand the scrutiny of an audit. Avoid the onerous penalties for noncompliance and build the best defense against them.

---