Competency Based Human Resource Management
Product ID : ROTH-0009
Level : Beginner
Duration : 60 Minutes
---
William J. Rothwell, Ph.D., SPHR, SHRM-SCP, CPLP Fellow is a Professor in the Workforce Education and Development program, Department of Learning and Performance Systems, at The Pennsylvania State University, University Park campus. He is also President of his own consulting firms—Rothwell & Associates, Inc. and Rothwell & Associates, LLC. He has authored, co-authored, edited, or co-edited 300 books, book chapters, and articles—including 111 books. Before arriving at Penn State in 1993, he had nearly 20 years of work experience as a Training Director in government and in business. As a consultant, he has worked with over 50 multinational corporations--including Motorola, General Motors, Ford, and many others. In 1997 he and his wife founded a small business—a personal care home for the elderly that employed 27 workers and served as the residence for 54 people. That company was sold in 2017.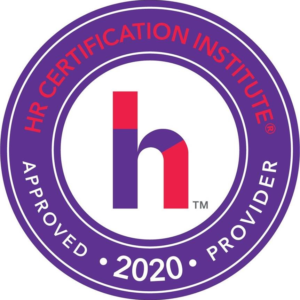 This webinar has been approved for 1.00 HR (General) recertification credit hours toward aPHR™, aPHRi™, PHR®, PHRca®, SPHR®, GPHR®, PHRi™, and SPHRi™recertification through HR Certification Institute® (HRCI®). Please make note of the activity ID number on your recertification application form. For more information about certification or recertification, please visit the HR Certification Institute website at www.hrci.org.
For any further assistance please contact us at support@purplevertex.com


A job description literally describes a job, but a competency model describes the human being who does the job adequately or superlatively. This webinar explains the difference between a competency-based HR system and a job-description-based HR system. It defines competencies, explains the business reasons to use them, explains how competency models are developed, and reviews each component of HR when it is competency-based. Hear how competency-based HR can lead to productivity improvements in this webinar.
What is a competency? How do competency models compare to job descriptions? Why would an organization's leaders wish to transform their organization from a job-description-based HR system to a competency-based HR system? (the answer is simple: productivity improvement!). This webinar introduces competencies and explains how HR can be organized on a competency-based system.
Areas Covered
Introduction
Why the Need for Talent Management?
What Are Competencies, and How Can Competency Models Guide Talent Management and Succession Planning Programs?
Conclusion
Course Level - Basic
Who Should Attend
Operating managers
HR practitioners
Training directors
OD directors
Line managers
Supervisors

---