Set of 4 Webinars on Leadership Skills for Managers and Supervisors
Product ID : LEADERS-TRAINING-0001
Level : Intermediate
---
Moving From An Operational Manager to A Strategic Leader
Presented by Chris DeVany
If you want to move from being a good manager to being a great manager, you can't afford to miss this seminar. Because strategic leadership is a blending of attributes that every superior manager requires in today's unpredictable business environment. Here's where you'll learn to anticipate, initiate and manage change for maximum competitiveness...stay on course while constantly redefining and refocusing your department's goals in order to hit a moving target...and determine where your unit is headed, as you take into account the multiple groups your decisions will impact.
Prepare to make a transition. Instead of being buried in your department's ongoing activities, you'll become an innovator able to add value to your organization, its customers, and stakeholders. This course will provide you with the skills required to move your team or department forward decisively.
Transition to Supervisor or Manager … Now What
Presented by Audrey Halpern

Doing the work is one thing and now supervising others or managing others are new challenges, which will be much easier if you understand the new expectations that people have of you. There are new people and communication skills that you will need in order to get the work done through others and manage stakeholder expectations
7 Habits of Great Leaders
Presented by David Rohlander
Leadership is a noble profession. It all starts by mastering the leadership of self. Then you have the right to start to deliberately influence and lead others. The most effective way to lead is to set the example. You and I have deeply developed habits of behavior. First, we must discover why and how we currently handle the critical behaviors of great leadership. What is our unconscious state of mind when it comes to each habit? What do other people see when they watch us? How do we change and develop new habits?
We will delve into each behavior that is needed for you to be a great leader. This will include tools to help you assess yourself, develop, and design a system of follow up to ensure you continue to improve.
Essential Supervisory Skills : 3 hours Boot Camp
Presented by Chris DeVany
New supervisors will be ready to hit the ground running with the skills learned in this Webinar. Be ready to take on any challenge, be your best and put what you've learned into practice immediately.
You will learn the skills you need to plan, prioritize, and execute effectively each and every day. Putting into practice both the "hard stuff" and soft stuff" will help you meet new challenges with increased confidence, respect, and power.
One of the toughest parts of a manager's job is dealing with and turning around problem employees. The solutions aren't "textbook", yet in this webinar, you will gain skills and tools for solving problems and making decisions, especially when dealing with those who challenge you the most.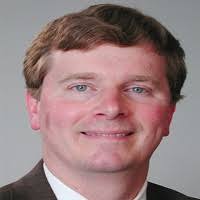 Chris DeVany is the founder and president of Pinnacle Performance Improvement Worldwide, a firm that focuses on management and organization development. Pinnacle's clients include global organizations such as Visa International, Cadence Design Systems, Coca-Cola, Sprint, Microsoft, Aviva Insurance, Schlumberger, and over 500 other organizations in 22 countries. He also has consulted with the government agencies from the United States, the Royal Government of Saudi Arabia, Canada, Cayman Islands, and the United Kingdom. He has published numerous articles in the fields of surviving mergers and acquisitions, surviving change, project management, management, sales, team-building, leadership, ethics, customer service, diversity, and work-life balance, in publications ranging from ASTD/Performance In Practice to Customer Service Management. His book, "90 Days to a High-Performance Team", published by McGraw Hill and often accompanied by in-person, facilitated instruction, has helped and continues to help thousands of executives, managers, and team leaders improve performance.
He has appeared hundreds of times on radio and television interview programs to discuss mergers and acquisitions (how to manage and survive them), project management, sales, customer service, effective workplace communication, management, handling rapid personal and organizational change and other topical business issues. He has served or is currently serving as a board member of the International Association of Facilitators, Sales and Marketing Executives International, American Management Association, American Society of Training and Development, Institute of Management Consultants, American Society of Association Executives, Meeting Professionals International and National Speakers Association. Chris is an award-winning Toastmaster's International Competition speaker. He recently participated in the Fortune 500 Annual Management Forum as a speaker, panelist, and seminar leader.
Audrey Halpern is a soft skills training facilitator consultant with 20+ years of experience. She has a background in human resources, as well as instructional design. She has a proven track record of achieving positive results within a variety of sectors and industries including city, state, and federal government, non-profit, technology, legal, marketing retail, manufacturing, healthcare, and pharmaceutical. Audrey is currently a faculty member of the American Management Association where she trains communication skills.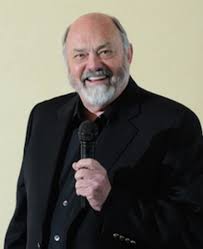 David Rohlander, DGR, is a best-selling author, former corporate CEO, and US Air Force fighter pilot who has flown 208 combat missions. As a Professional Speaker, he has been delivering impact, relevance, and results since 1979. David's goal is to inspire and entertain audiences while bringing significant insights, practical solutions, and tremendous value.
Leadership and Communication is David's primary area of expertise. As a speaker, trainer, and coach, David has worked all over North America, Europe, and South America for associations, large and small organizations as well as government entities. An active leader in National Speakers Association for over twenty-five years, David is passionate about exceeding your expectations. Over 85% of DGR's new business is referral based and we welcome your feedback and suggestions.
---